More chalk drawings from Julian Beever
Julian Beever is an English artist who's famous for his art on the pavements of England, France, Germany, USA, Australia and Belgium. Beever gives to his drawing an anamorphous look. His images are drawn completely deformed which give a 3D image when viewed at the right angle. See for yourself it's amazing !!!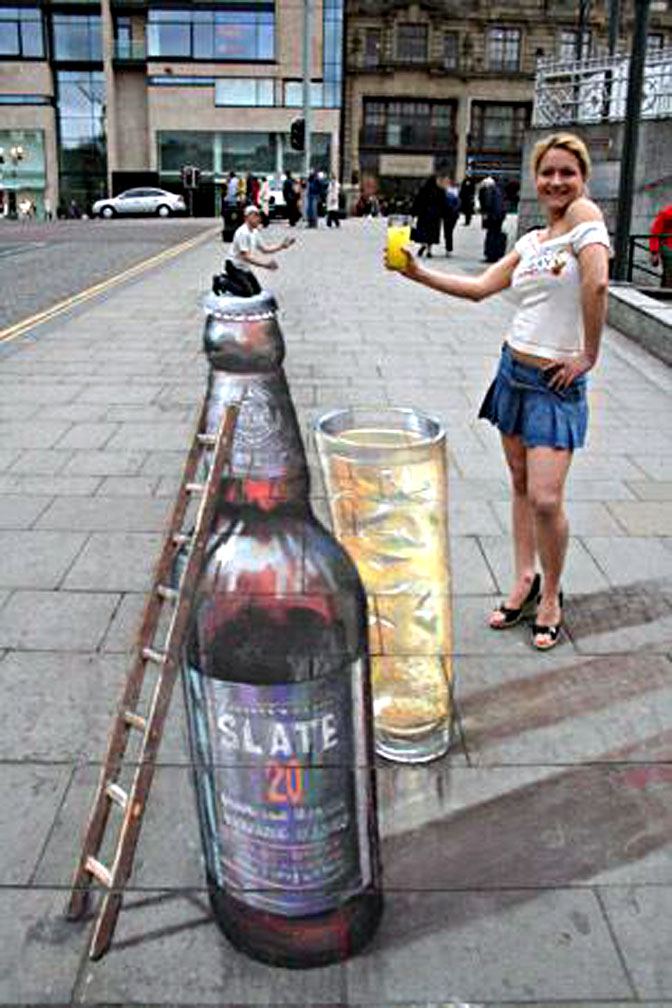 See Julian Beever on the top of the bottle.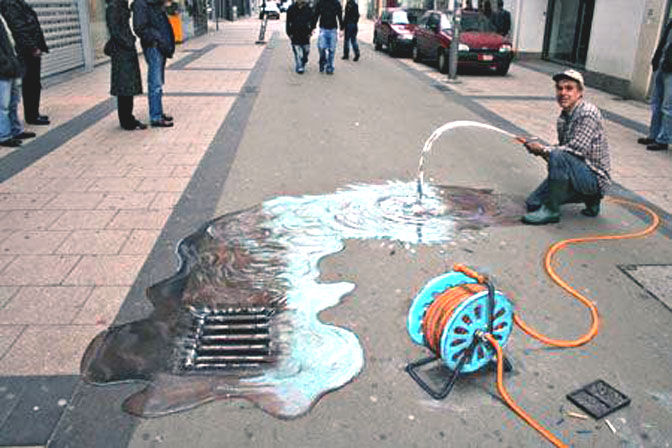 Here everything is fake. Even the hose and water.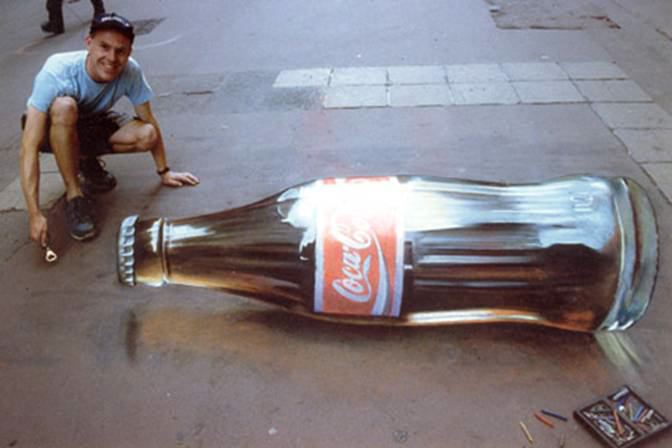 This guy Beever draws on sidewalks so at a certain angle all the pictures look real.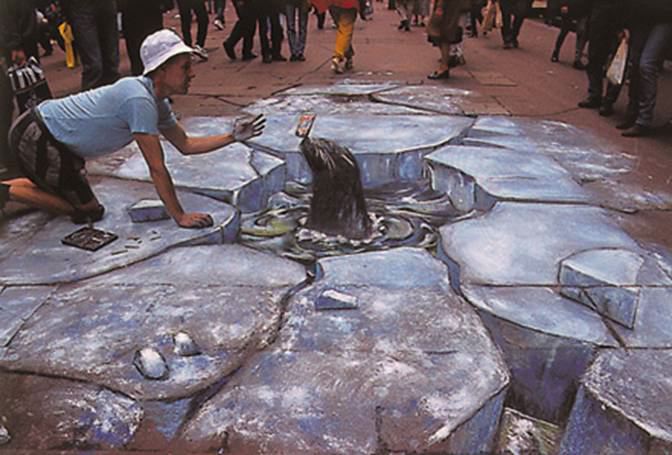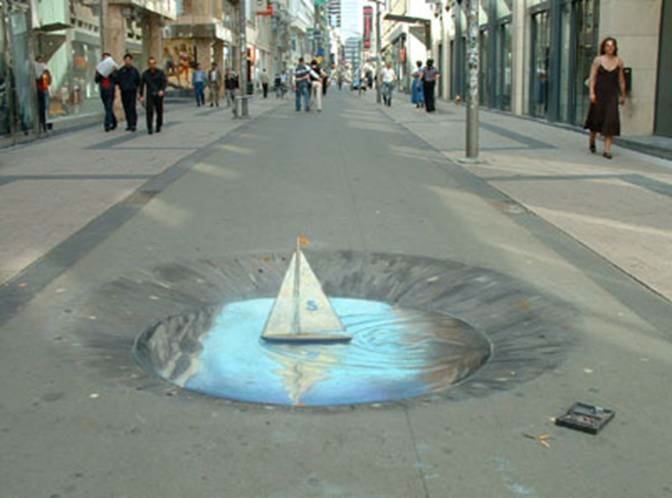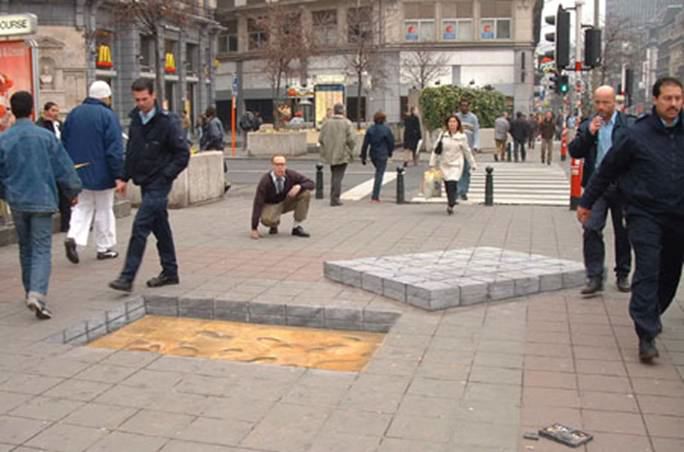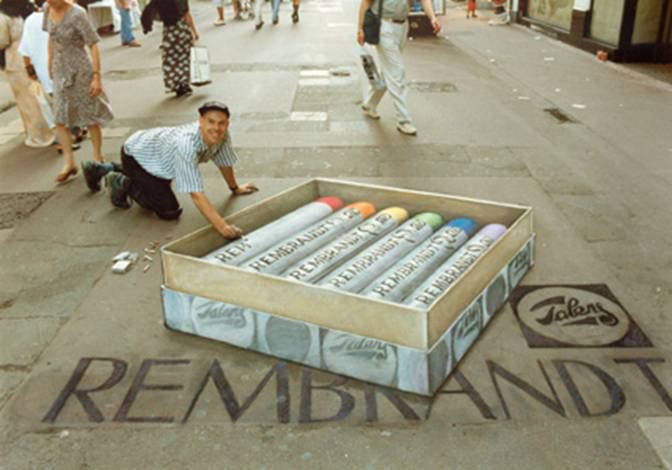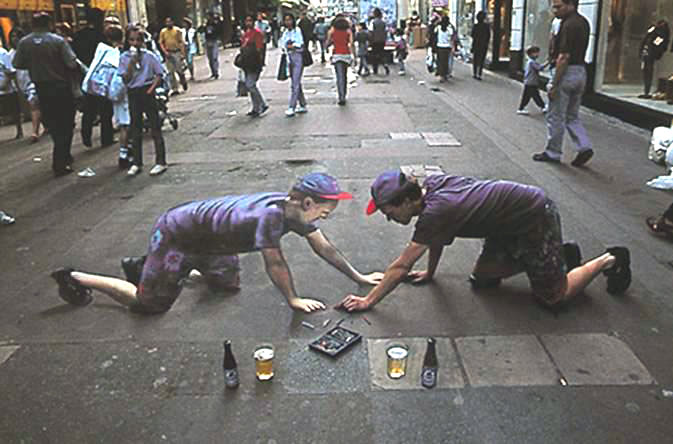 Julian draws himself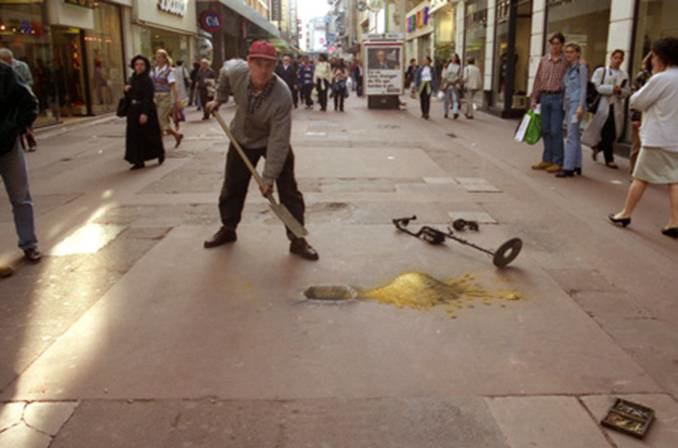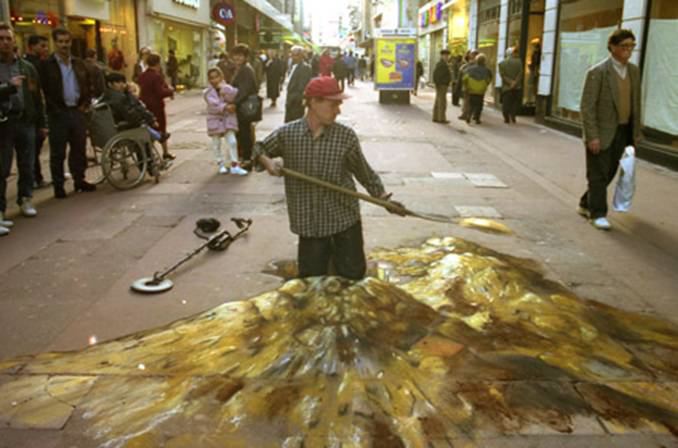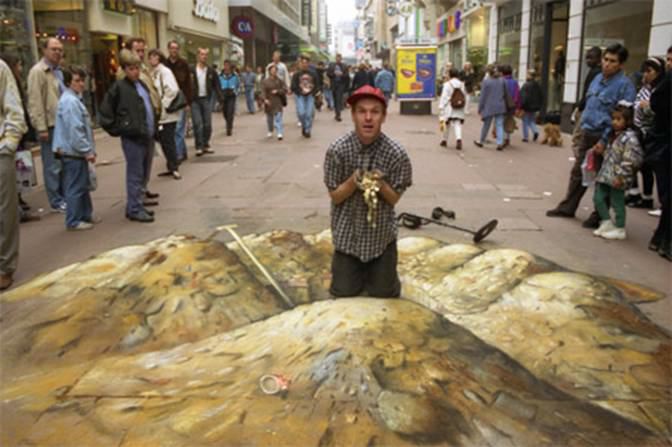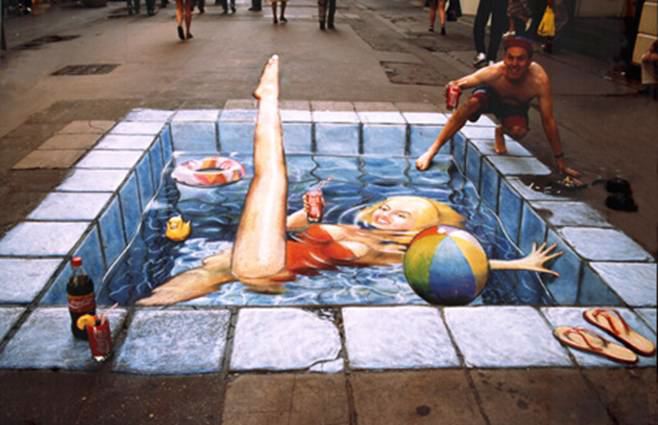 Remember his foot is really flat on the pavement with the other foot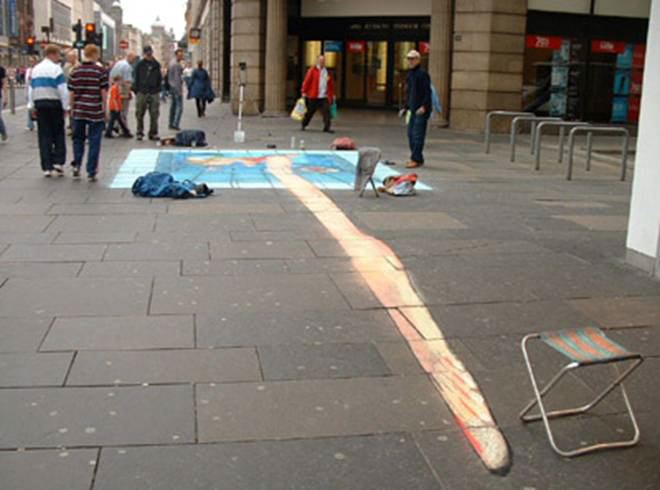 Finally we see what it looks like from the wrong angle