Columbia and Snake Rivers Cruise with Cruise West
Day 4, Monday, Jet-boat up the Snake River
Click on the Thumbnails Below for Larger Views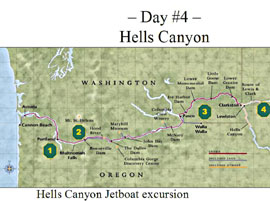 .....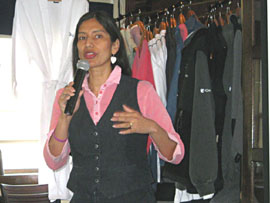 .....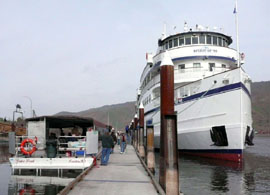 A Nez Perce Indian lady relates her family's remembrances of encountering the Lewis and Clark Expedition
Guests transfer from the ship docked in Clarkston, WA to two jetboats
Hell's Canyon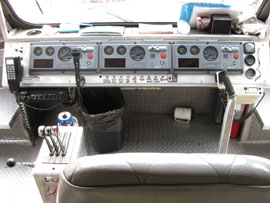 .....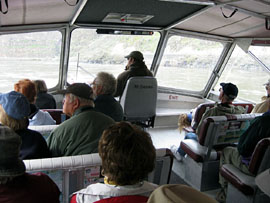 .....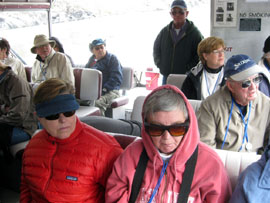 Our jetboat is powered by THREE diesel engines ° Traveling up the Snake River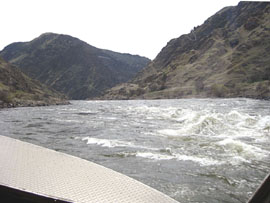 .....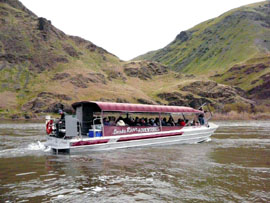 .....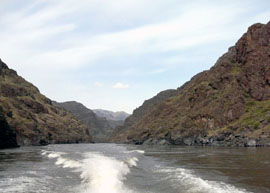 -Fast enough to clear the rocks in the rapids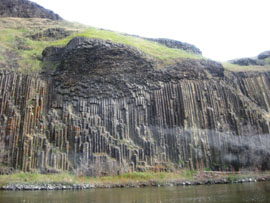 .....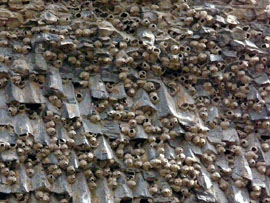 .....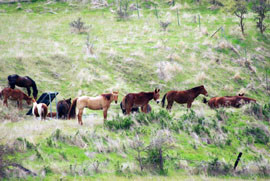 Rapid cooling of volcanic rock causes vertical pattern ° Bird nests(?) ° Wild(?) horses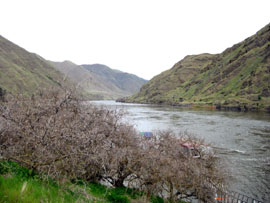 .....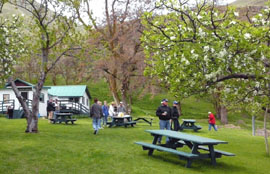 .....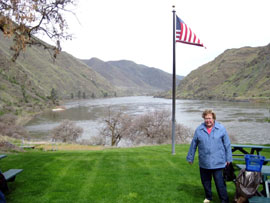 "Pit stop" at the Nez Perce Crossing, National Recreation Area, 40 miles up the Snake River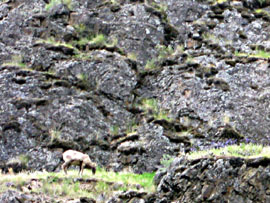 .....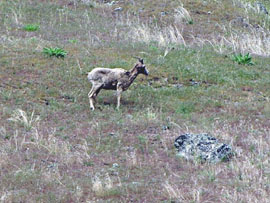 .....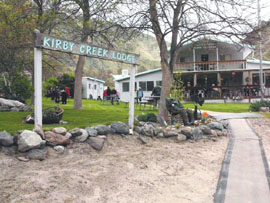 Farther up the Snake we encounted some big horn sheep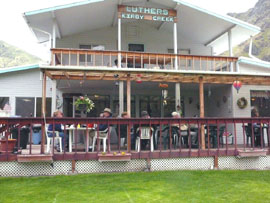 .....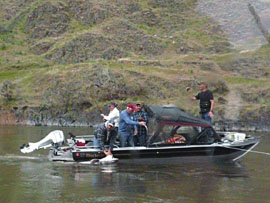 .....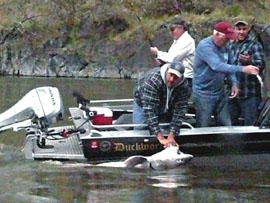 Eighty miles up the Snake we stoped for a very nice lunch at the Hodgepodge Lodge
Upon returning downstream, we saw two six-foot long sturgeons being caught!